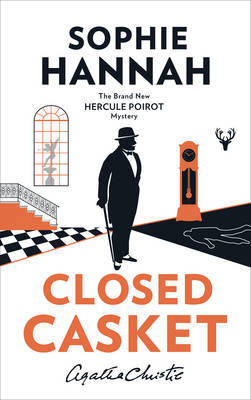 Review
This is the second book featuring the Belgian detective, Hercule Poirot, that Sophie Hannah has been authorised to write by Agatha Christie's estate. Their faith in the author's abilities to match the twists and turns of a Christie plot within the still wildly popular structure of the detective novel has not been misplaced. Hannah has produced an intriguing puzzle within a highly enjoyable story, gloved in her own deft style.
Poirot, accompanied by his friend and colleague Inspector Catchpool of Scotland Yard, has been invited to the Irish estate of a renowned children's author, Athelina Playford. Over an evening banquet, Athelina ill-advisedly announces changes to her equally sumptuous will amongst a gathering of her offspring, their partners and, in hindsight, an unfortunate assortment of additional guests. Naturally, murder follows justifying the inclusion of Poirot and Catchpool in the guest list.
Surprises and red herrings abound, matched by an extraordinary array of motives, testing both the author's skill with story lines and Poirot's inimitable logic. Both succeed admirably, providing terrific entertainment cloaked heavily in much-loved tradition.
---