23. 11. 2016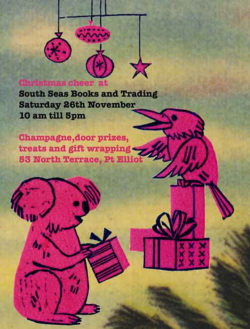 Saturday 26th November
Why not do your Christmas shopping in style with a glass of champagne in hand, amid the South Coast's best selection of new releases, gifts, classics and quality books?
Then you can relax on the sofas and enjoy a coffee while someone else does the gift wrapping for you.
We'll be open from 10am until 5pm.
Hope to see you there! Christmas cheers from Sarah and staff.